Attention Titans! The federal government will no longer be reimbursing schools for student meals for the 2022-2023 school year. If you think you will qualify for free and reduced meals, the paperwork is now available. Please request a packet from Lanette Speckmann. You can reach her at 402-862-2151 or you can come in and see us. We would love to see you!

Check it out, Show Choir is back! Come and meet Miss Umland in August. See the poster for details.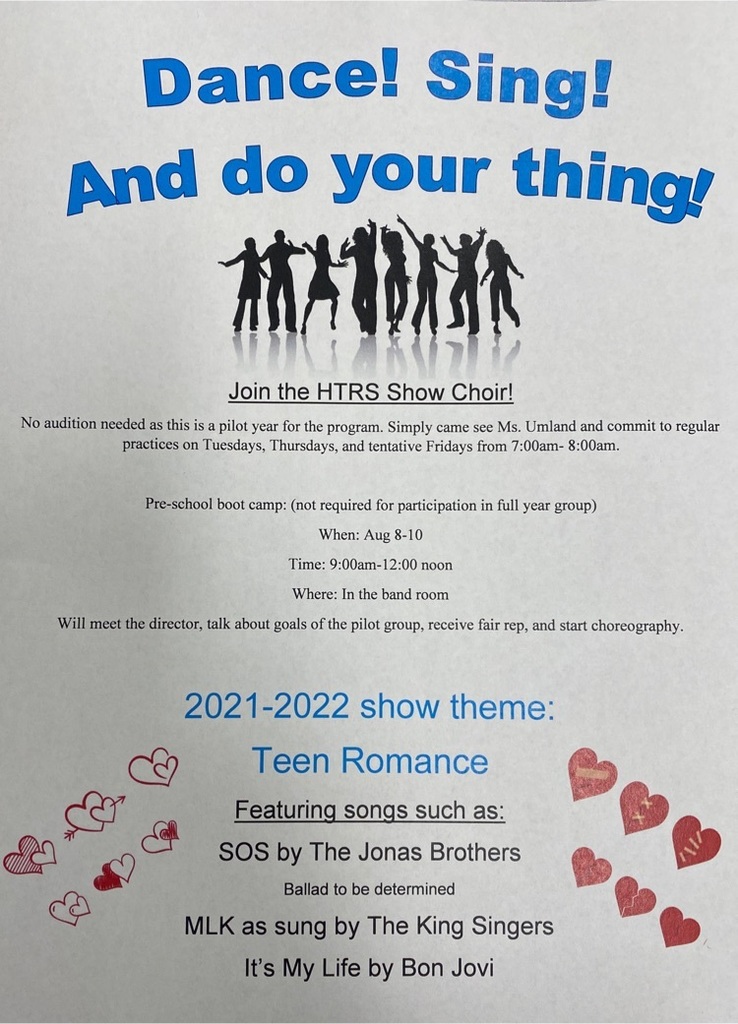 If you are need of assistance getting school supplies for your student, please see the information below.

Here are the list of dates and time for high school summer band practice. Students should bring their instrument and flip folder. Friday, July 8th 7:00-8:00pm Monday, July 11th 7:00-8:00pm Wednesday, July 13th 7:00-8:00pm Monday, July 18th 7:00-8:00pm Wednesday, July 20th 7:00-8:00pm Thanks, Michael Coffey
We are hiring!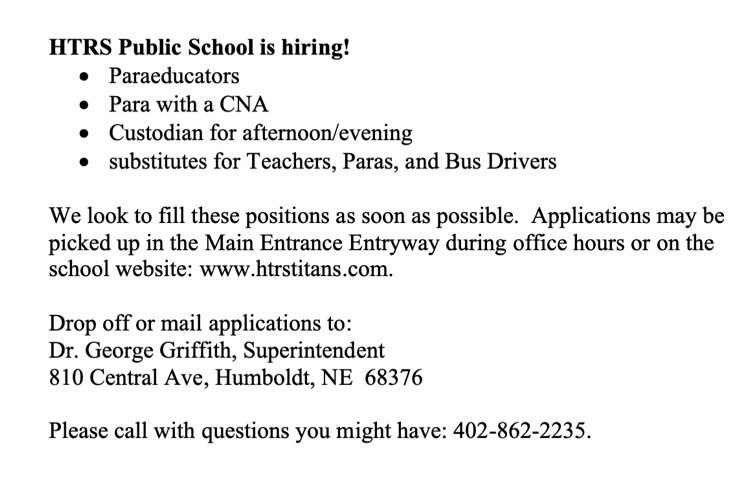 Titan Cheer Car Wash July 13th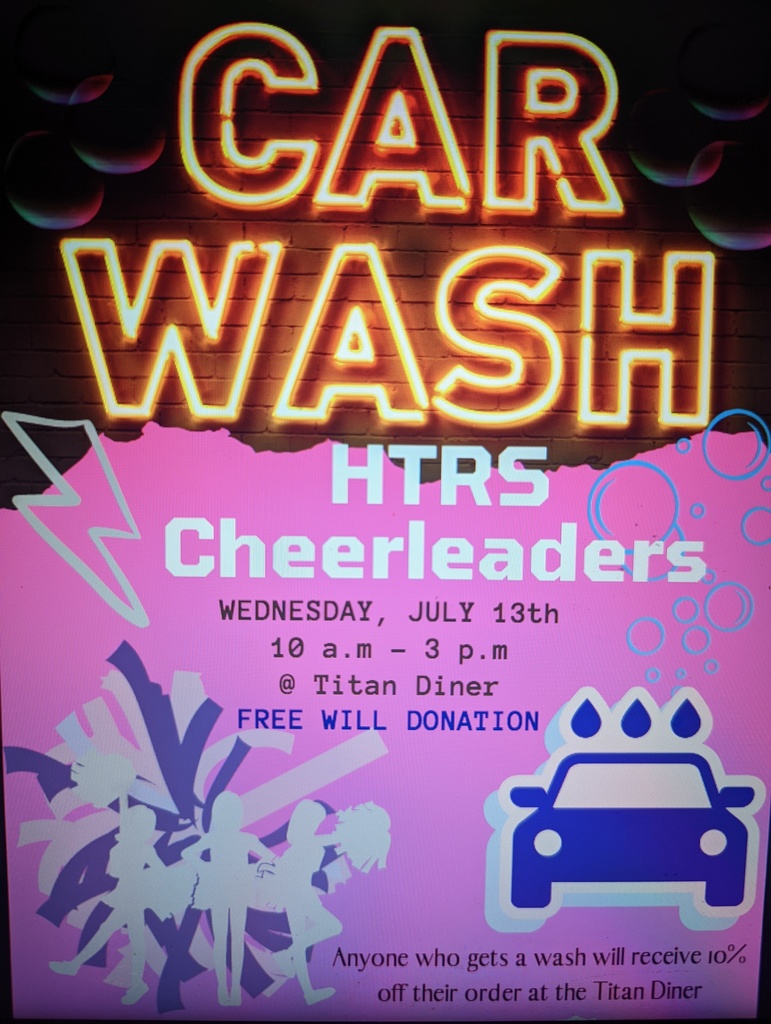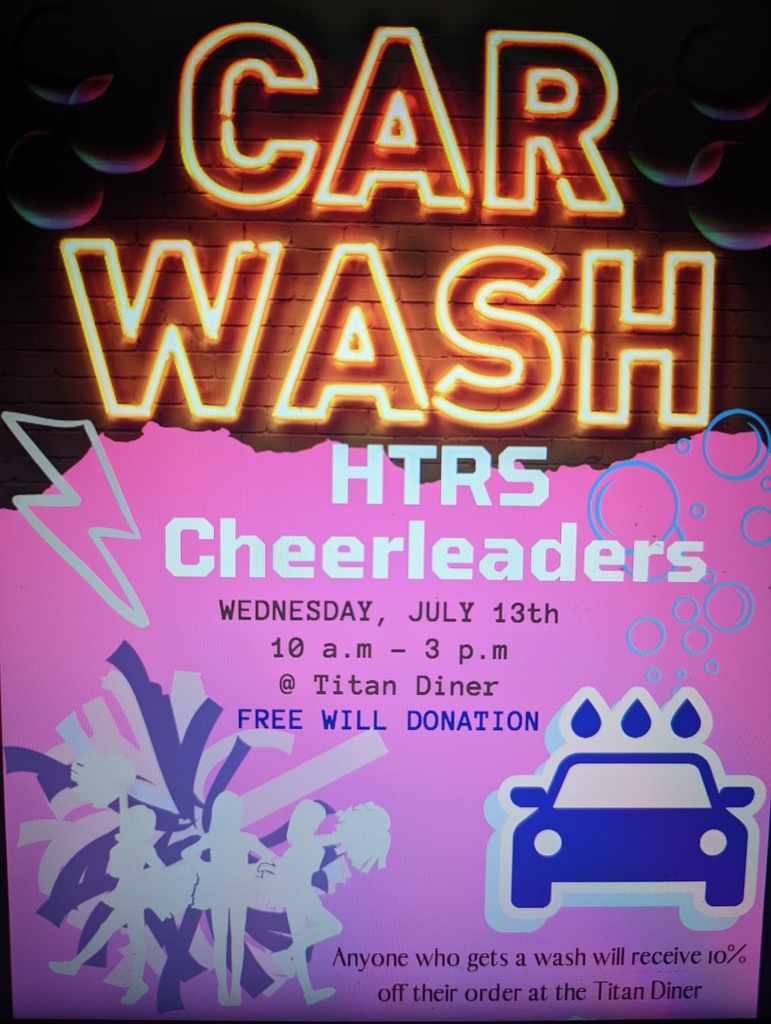 Student Insurance Forms for 2022 - 2023 The student insurance forms are ready for the 2022 - 2023 school year. If you would like to purchase insurance for your student please access this page for more information. Go to htrstitans.com website. Click on the Menu. A sidebar will enter from the right. Scroll down to Forms and locate the Student Insurance Forms 2022 - 2023. These forms are also located under each school in the Menu.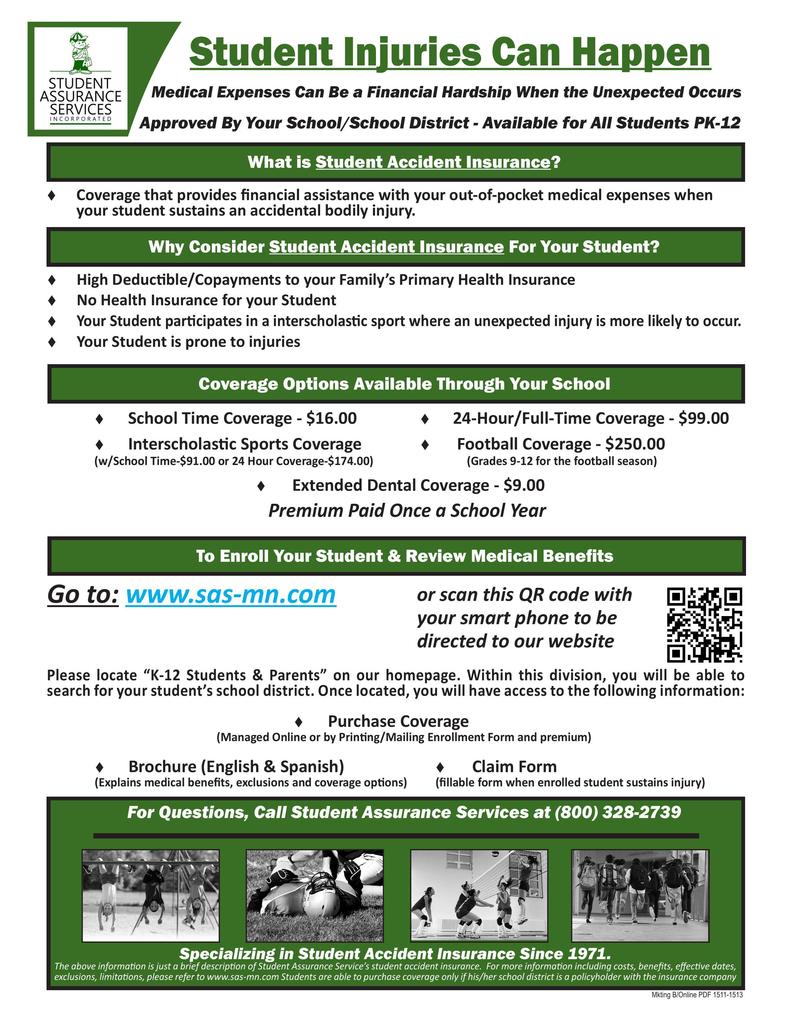 HTRS Boys Basketball Camp: Grades three and four June 27th-28th Grades five and six June 29th and 30th Grades nine through 12 July 1st and 2nd Time: 10:00 a.m to 12:00 p.m for all sessions.

Football and Cheer Camp Information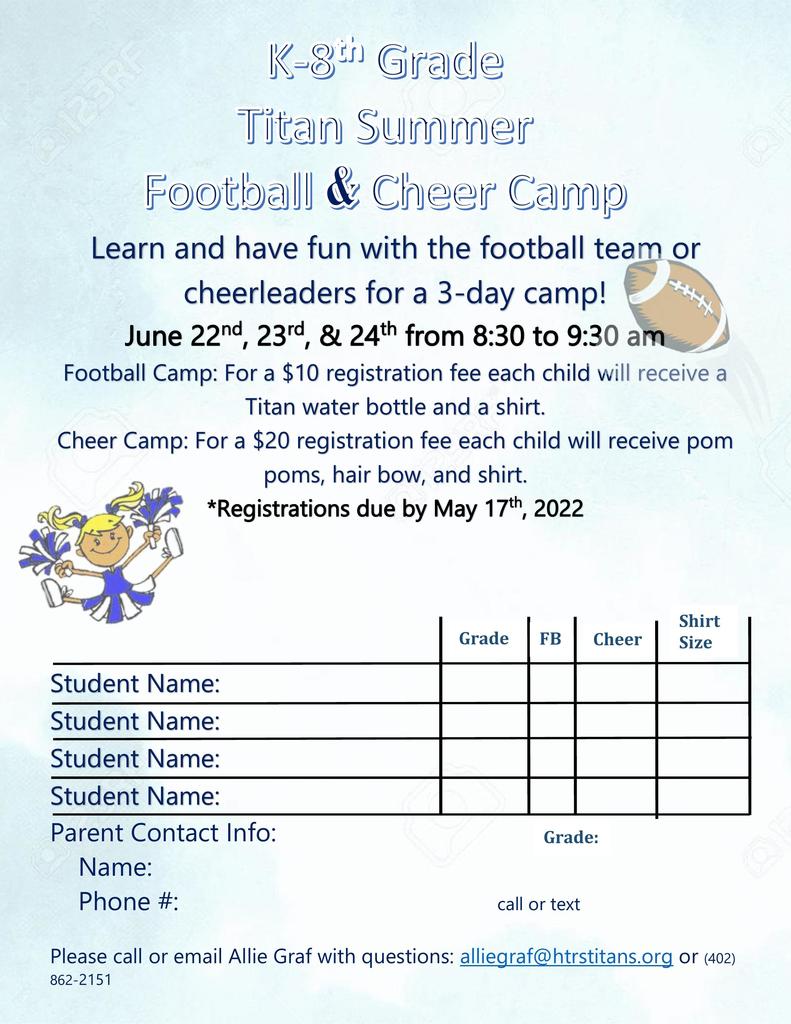 There will not be any weights for students on Monday, May 30 due to the holiday.
In preparation for District Music Contest on Thursday, April 21st. Dr. Matt Hill, Professor of Music and Director of Choral Music at Peru State College came to work with the high school students this morning.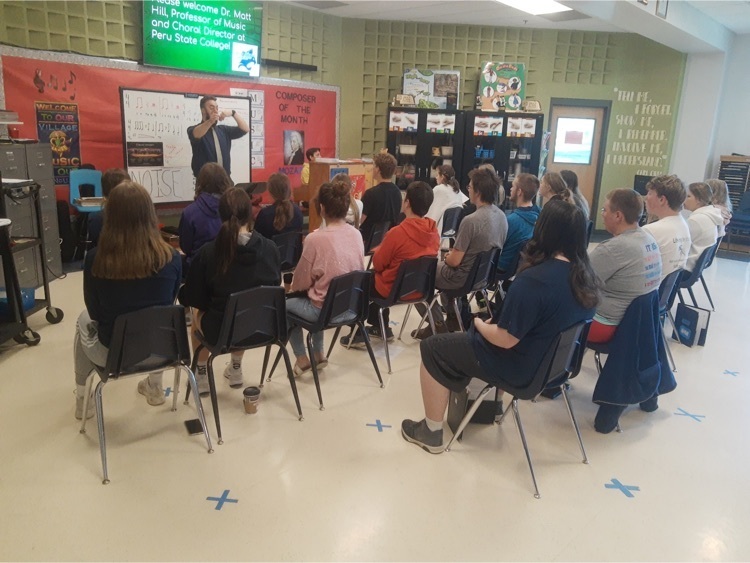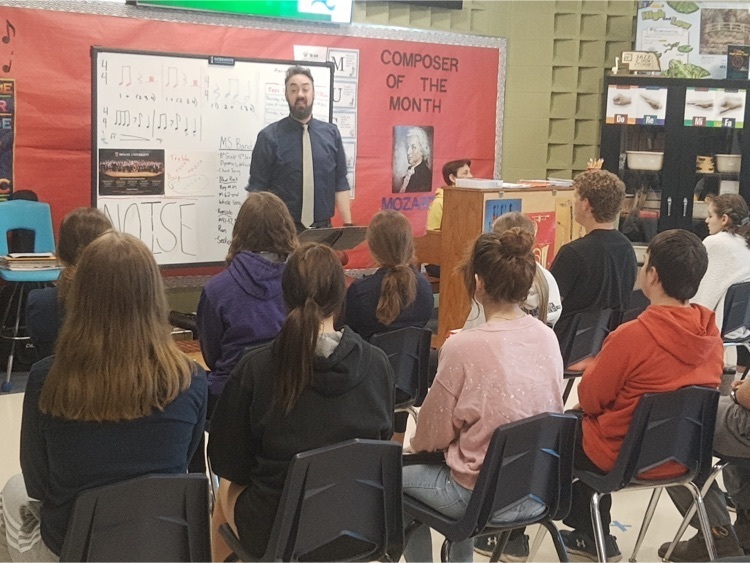 Shubert Family Benefit

Quiz Bowl Results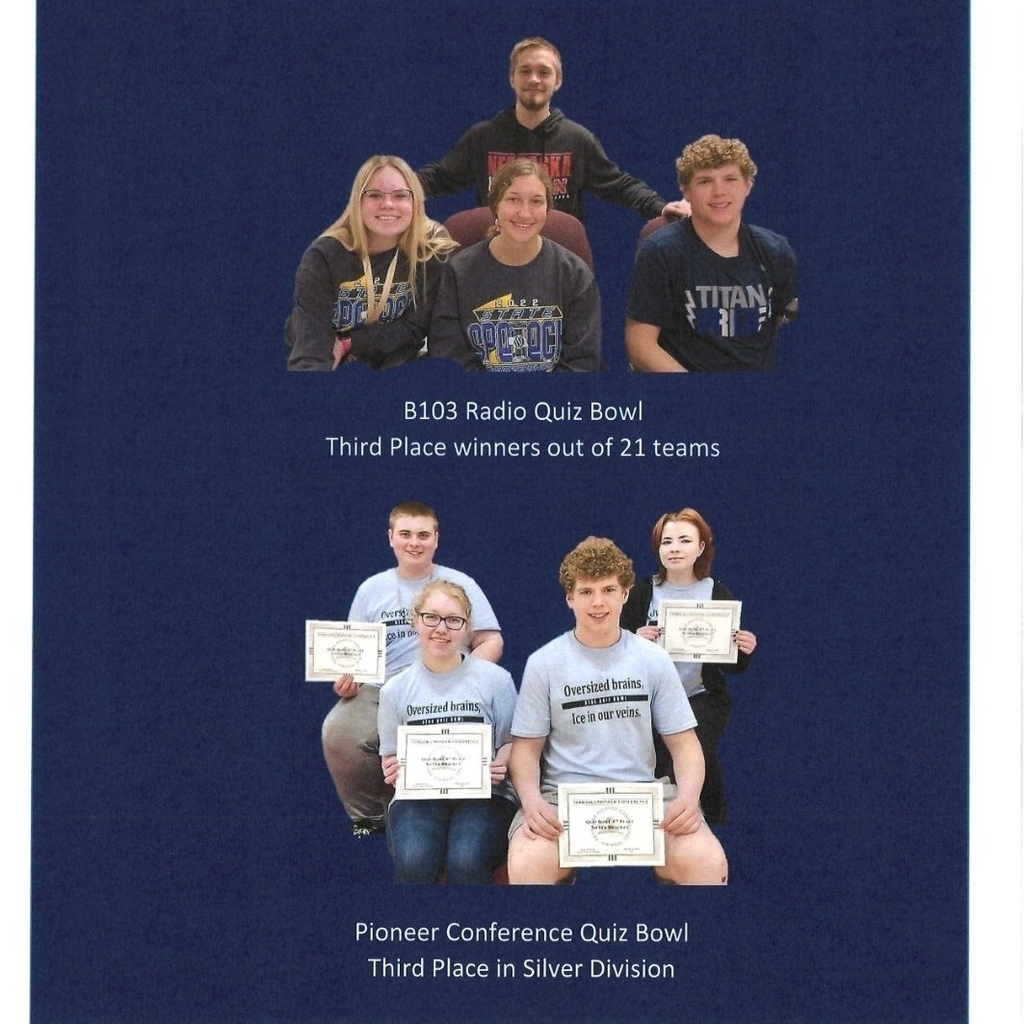 FFA Week Dress Up Days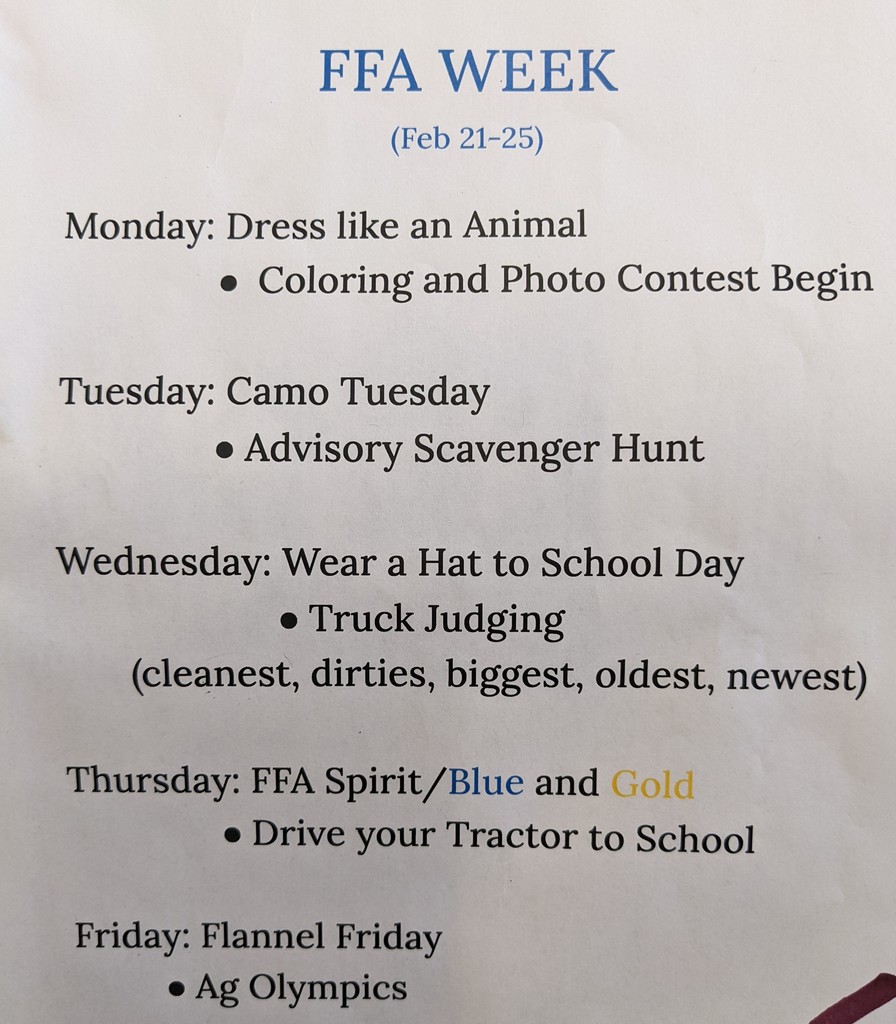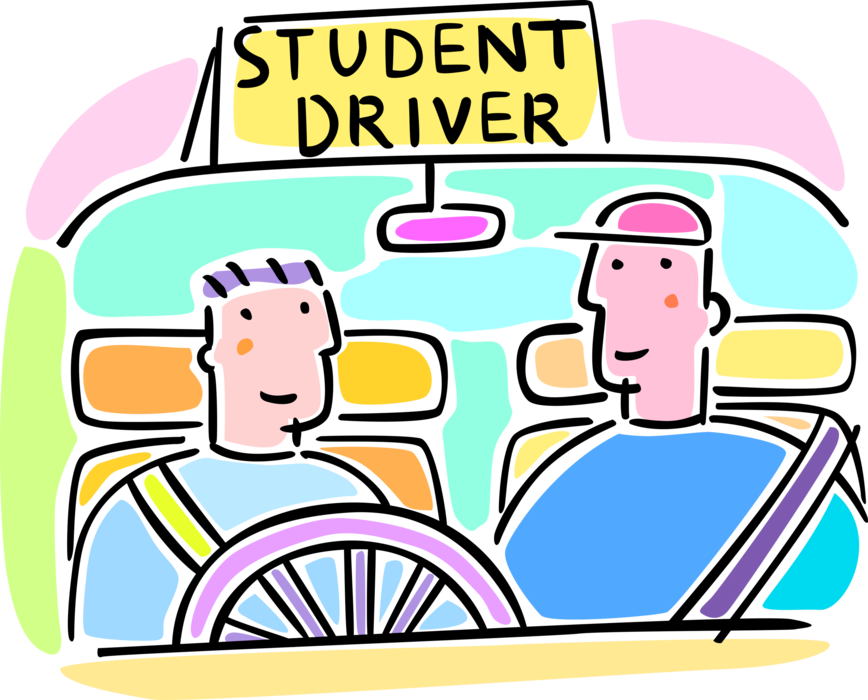 Congratulations to our JH Girls on their third place finish at the FCSH Basketball Tournament today. GO TITANS!!!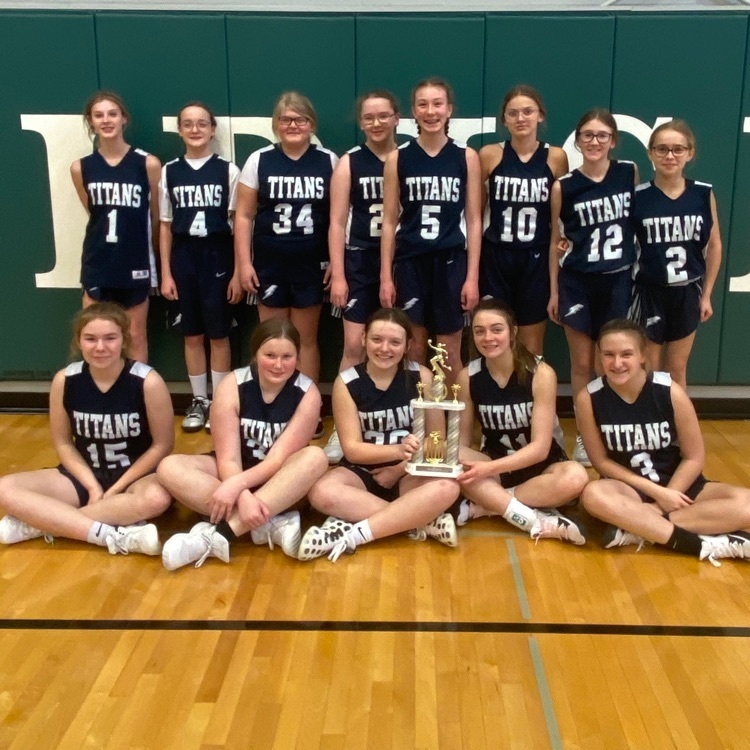 We're excited for the Super Bowl this Sunday!

We're having fun training today!

The high school is closing early today.