Subdistrict Volleyball Brackets @ Diller-Odell High School HTRS vs Falls City Sacred Heart 10/24/2022 7:00 PM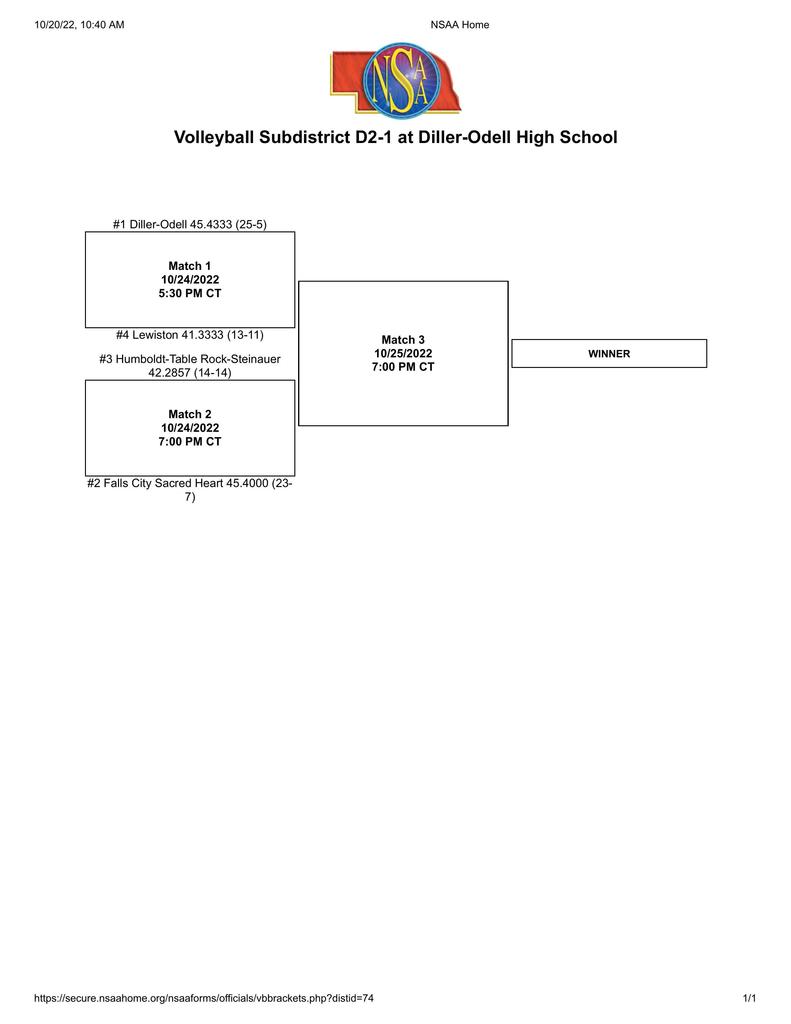 Reminder: the JH football game at Nebraska City Lourdes is at 4:30 today.


Parent/Teacher Conferences October 27th 2:00 PM to 7:00 PM
Blood Drive Information: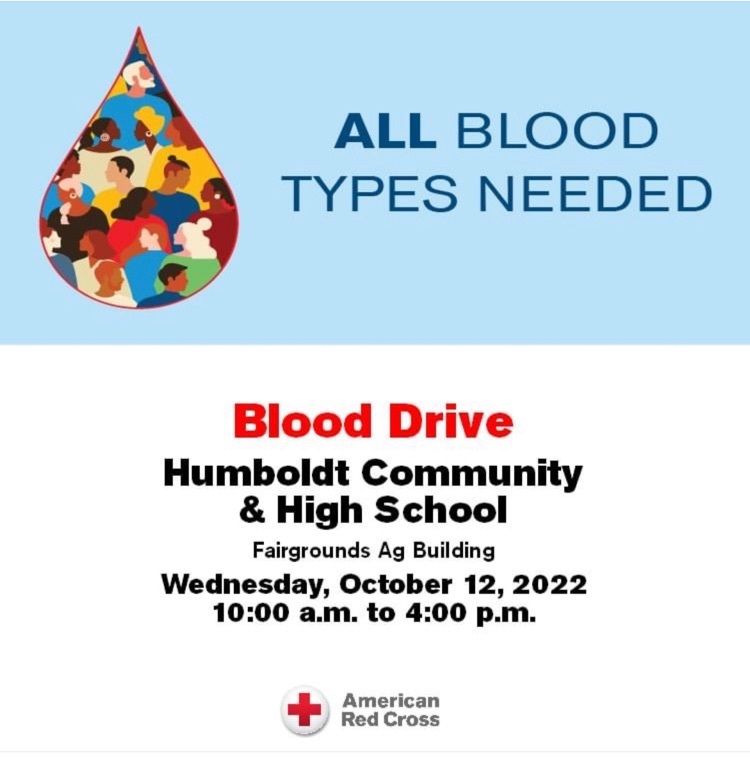 Flu shots will be offered by PRHC on Friday Oct. 14 7:30-9:00. Bring your insurance card or $30. They will also have Covid Boosters available if you have previously had the first 2 shots. Bring your Covid vaccination card.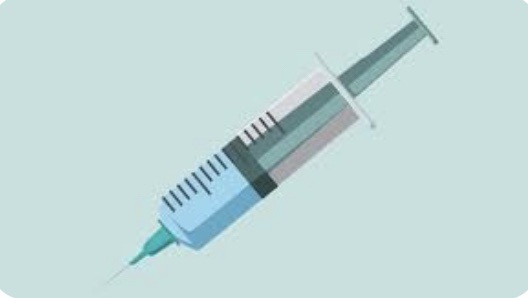 Join the TITAN family live on the radio for a shout out to the extra curricular activities and the football team tonight. The live remote at 4 pm AND the football game Friday night: 1600 AM 105.5 FM Streaming online via:
https://rivercountry.newschannelnebraska.com/


Mudecas Volleyball Bracket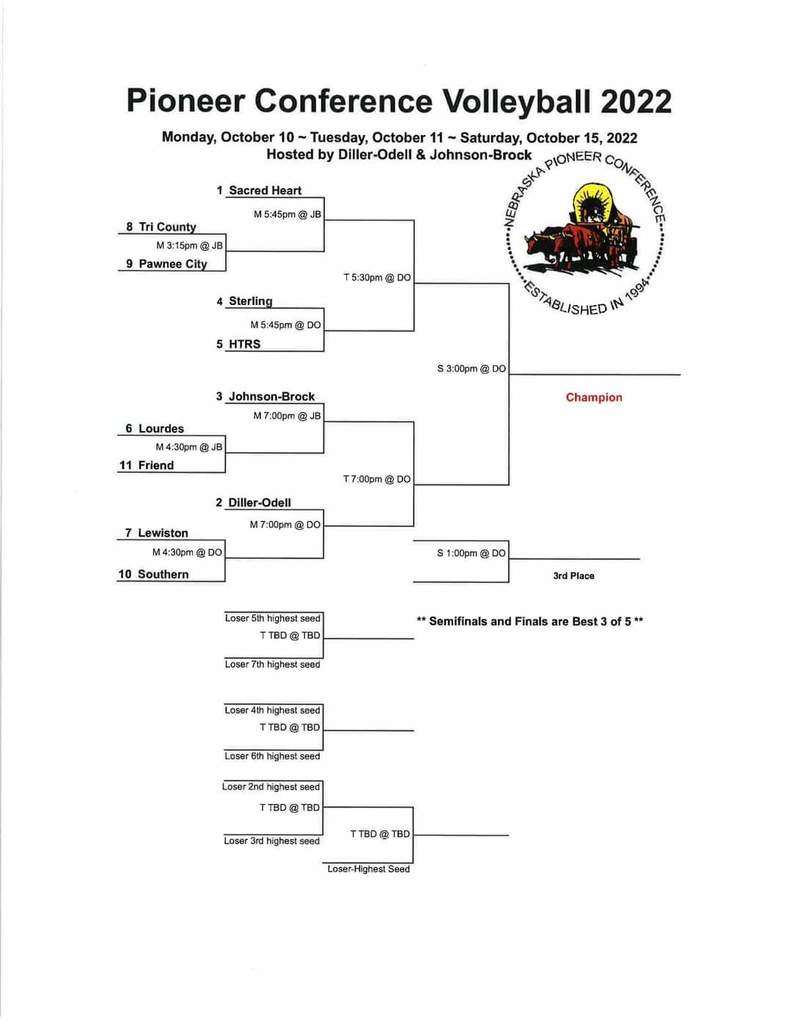 Community is invited to the Homecoming Pep Rally!!!!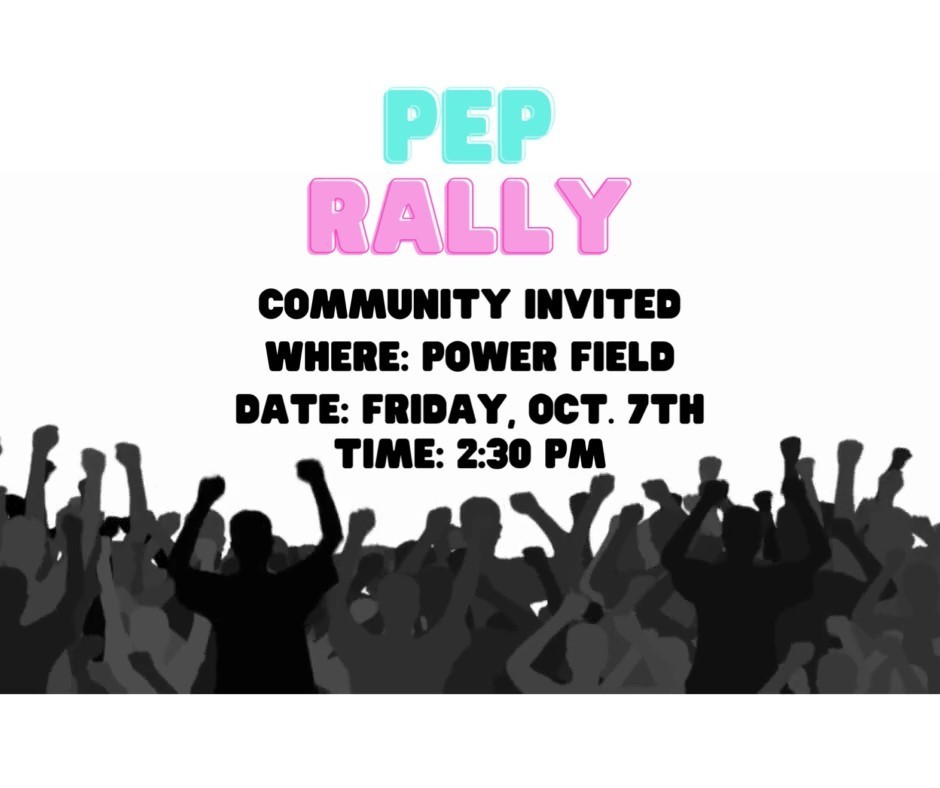 This is your friendly reminder that HTRS has a 10:00 Late Start on Monday, October 3. Breakfast will not be served, busses will run two hours late.

Post Prom Fundraiser Krispy Kreme Doughnuts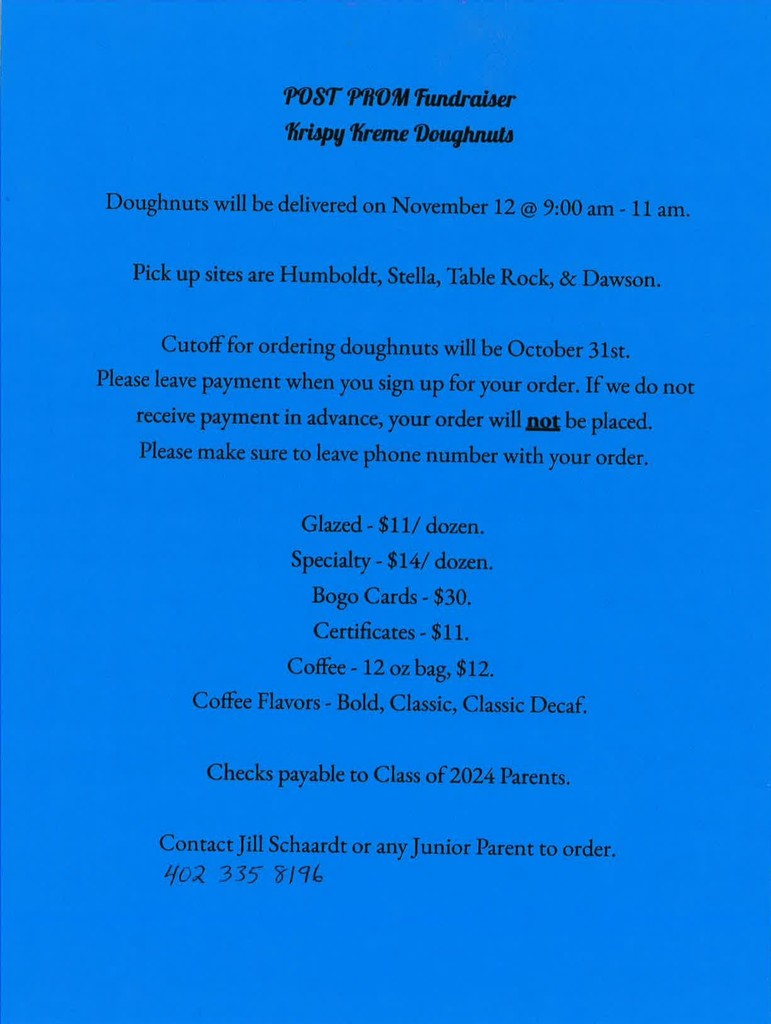 Titans Gear Order Forms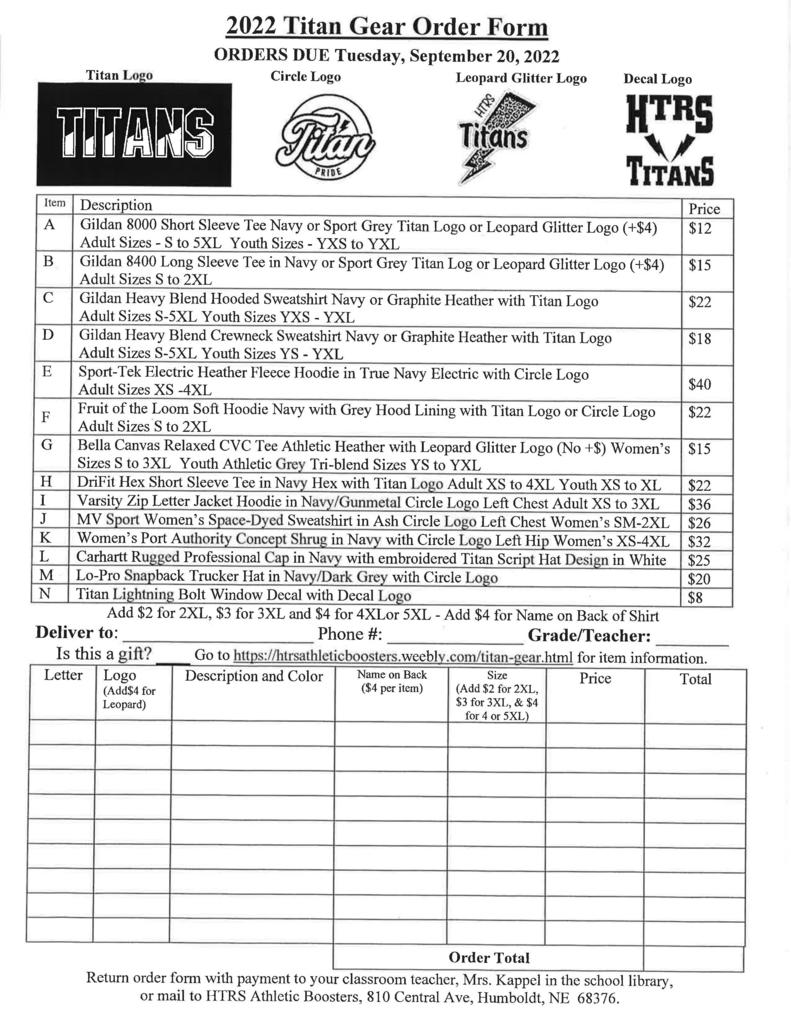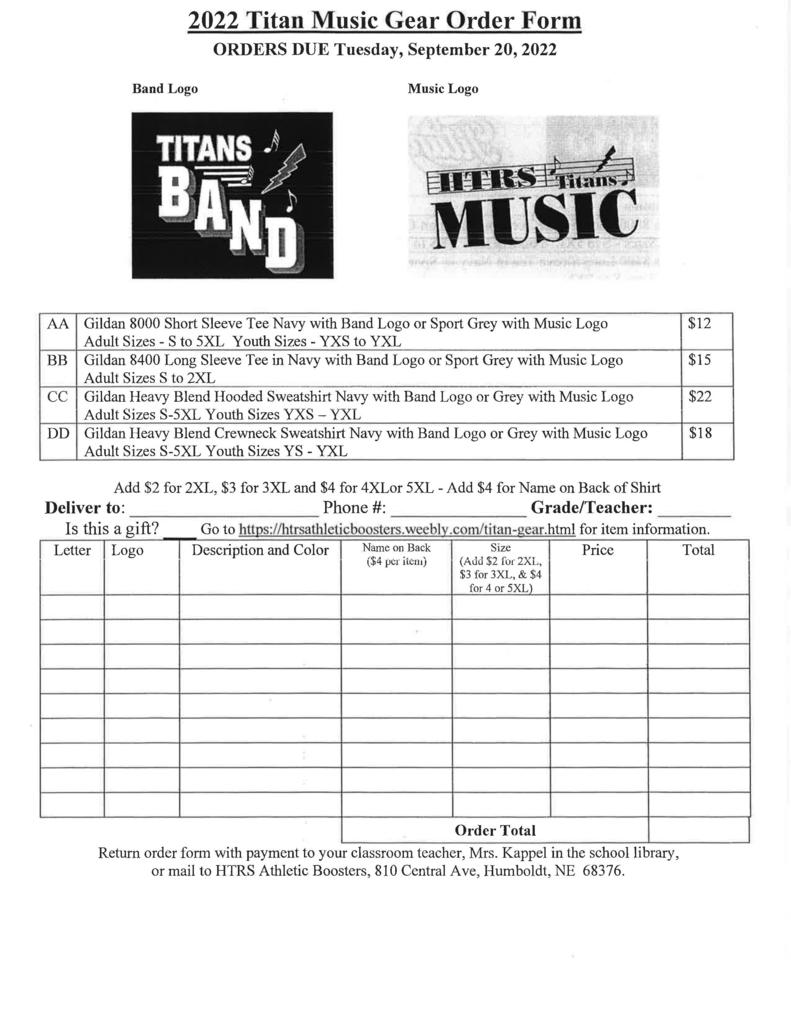 Ooops! The football game it at 3:00 pm in Diller! See you there!
This is a reminder that HTRS has a 1:30 p.m. dismissal Friday, September 23 for the High School Football game at Diller-Odell at 3:00 p.m. GO TITANS!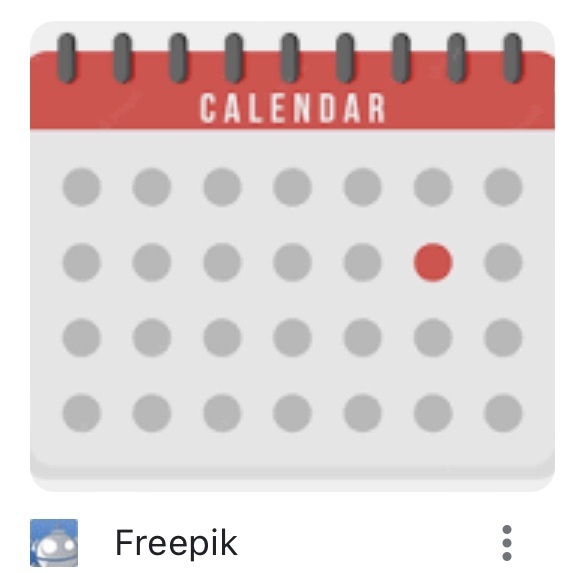 The HTRS Public School float in the Richardson County Fair this morning.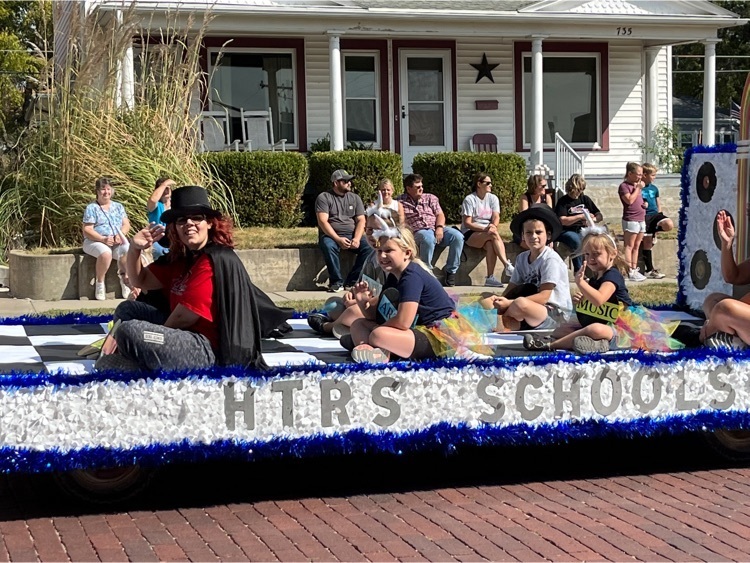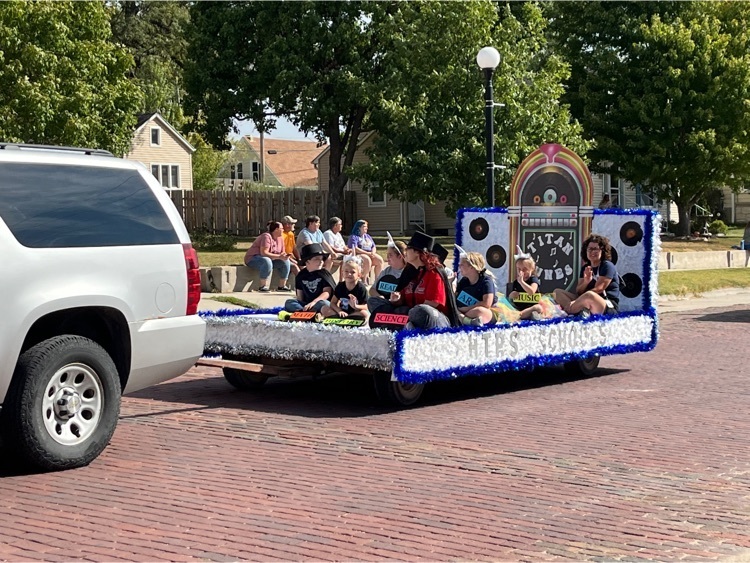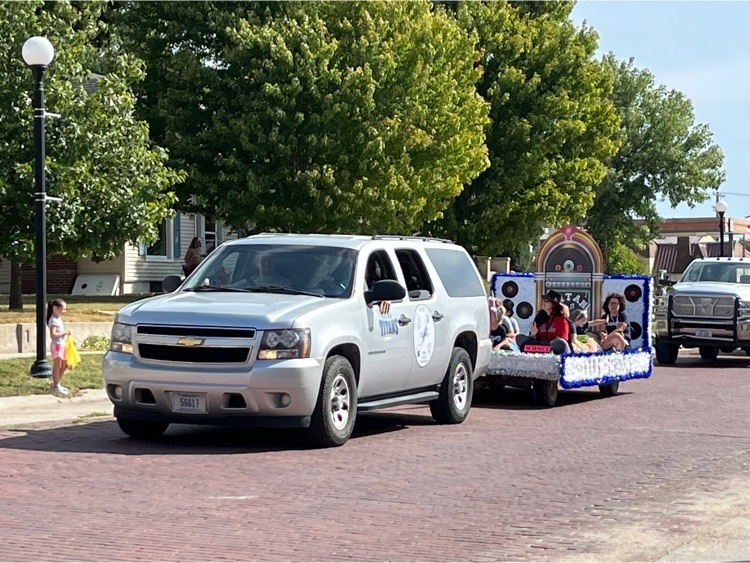 Please check your child's lunch balance. The following policy will be enforced on Monday, September 19th. If you need assistance please call the school. PAYMENT OF LUNCH MONEY It is the student and parent's responsibility to pay for the student's meals in advance. Payment can be made by the day, week or month. A student's account will be allowed to become delinquent up to a negative $5.00. Parents/guardians will be notified weekly by the electronic notification system when the student's account reaches $25.00 and each week thereafter that it is below $25.00. Any student who has a negative $5.00 balance on their account will be offered a peanut-butter or cheese sandwich and milk.

HTRS Name T-shirt order form.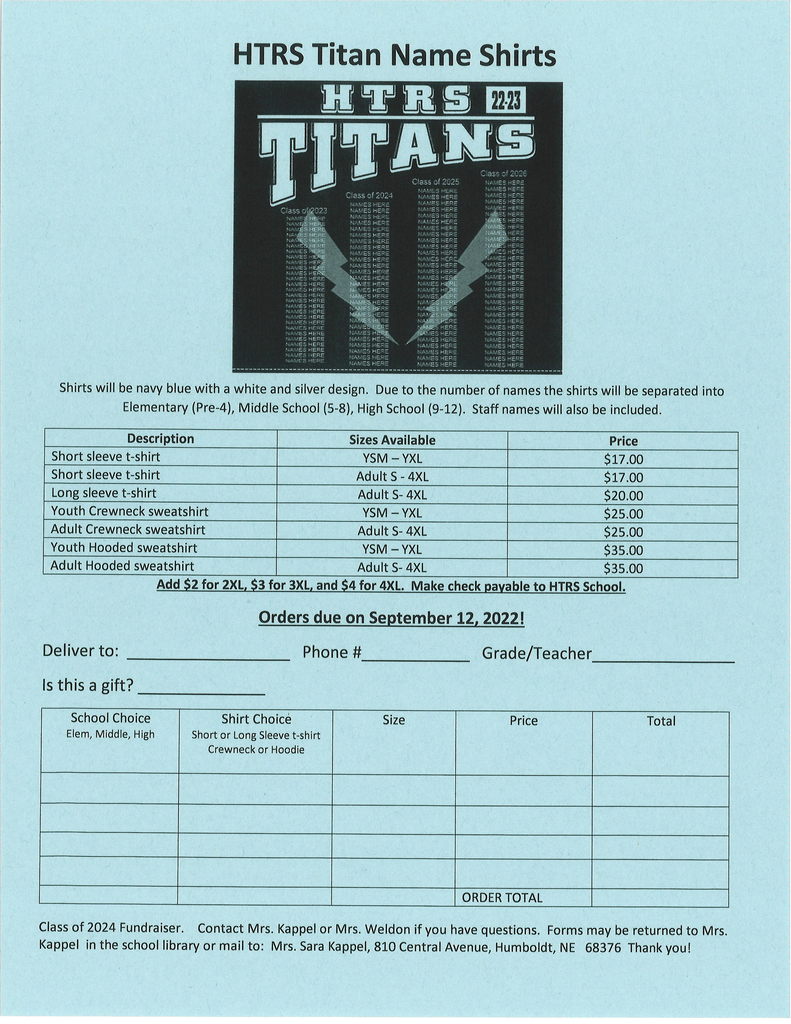 Mudecas Bracket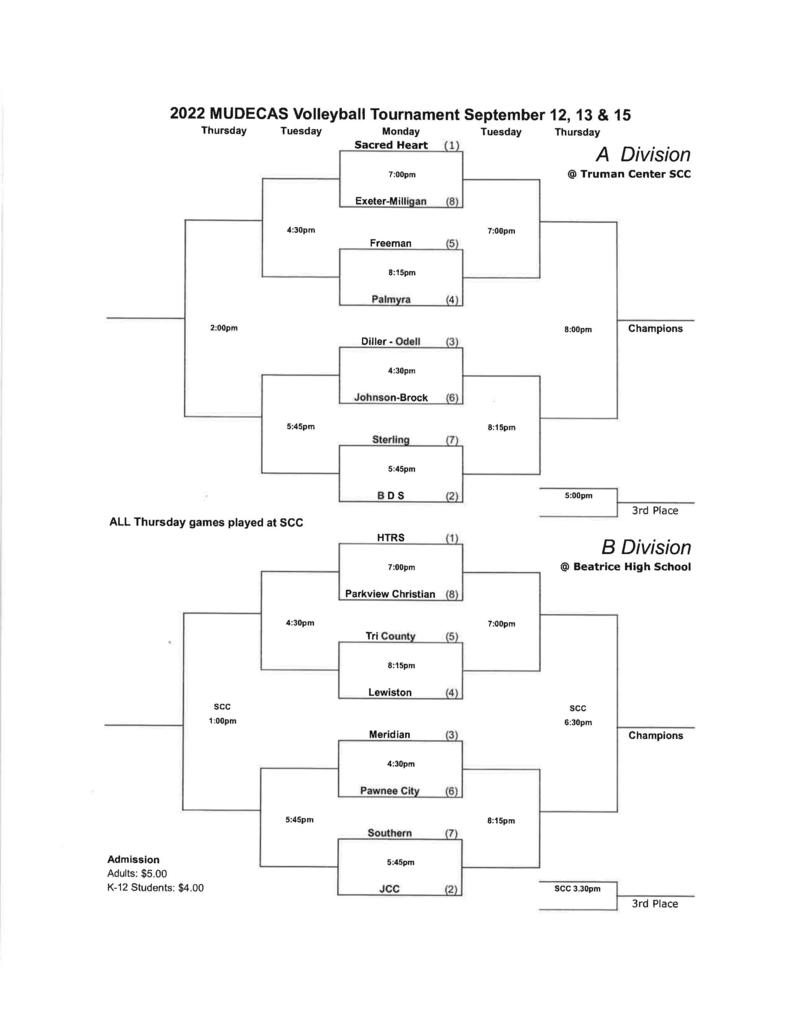 Junior Work Auction Date Change